JY Glass electroplated diamond core drill bit ,with superior performance and lifetime because of its advanced metallurgical bonding procedures . The hole saw is with highly uniformed diamond bedding which prevents chipping when working delicate materials. Electroplated diamond coating will wear off if the tool gets too hot. Never let your drill bit run dry. Here is how you could use water to keep the tool cool:
a- You can build a mini water dam around the hole with plumbers putty.
b- You can choose to spray water on the drill bit.
c- Or you can use running water to cool the drill bit.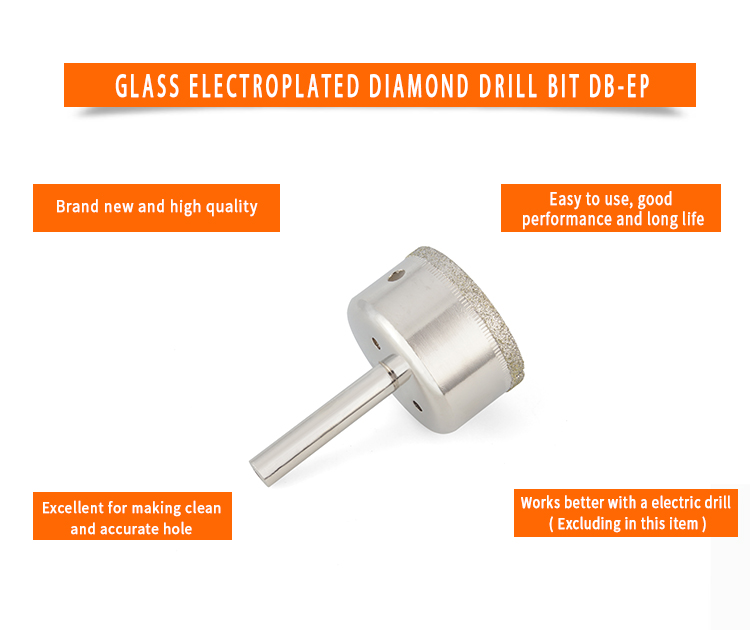 *Brand new and high quality *Easy use, good performance and long life *Excellent for making clean and accurate hole *WOrk better with a electtic drill(Excluding in this item)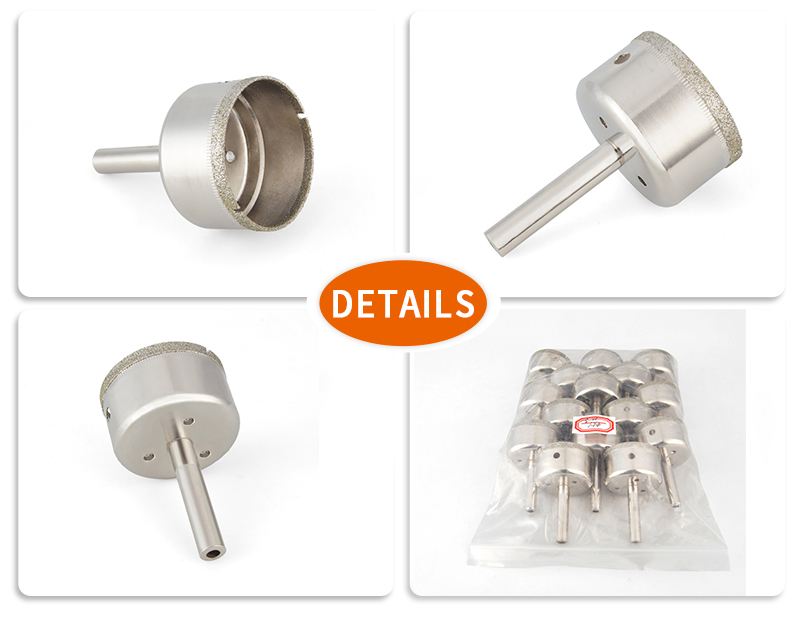 ❉WORKSHOP DETAILS❉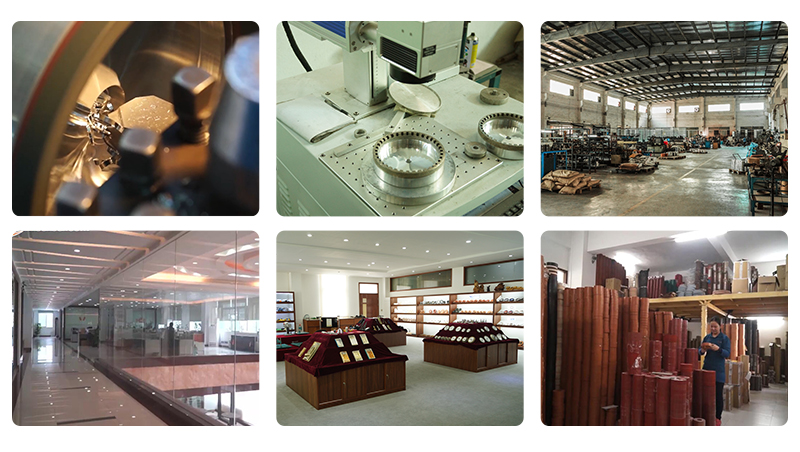 *Professional Manufacturing Since 1987 *Pay attention to the details all the time *Strict Quality Control
*Adequate Inventory *Experienced Service Team *Certificated Factory